Lab Assistant Job, Nevada College of Southern Nevada Invited For Part Time Language Lab Assistant - FY 2023 Position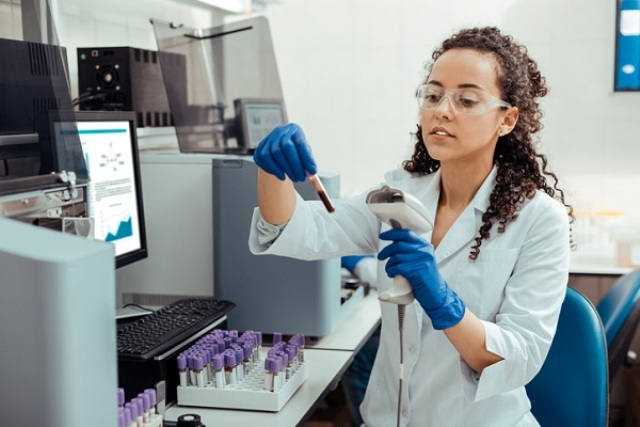 Lab Assistant Job
IMPORTANT INFORMATION
Job Ref:

3777999

Employer:

College of Southern Nevada




Category:

Computer and Information Technologies




Job Type:

Part Time




Apply Last Date :

30-06-2023




Location

City:

Las Vegas

State:

Nevada

Post Code:

89146

Country :

United States
Job Description For Lab Assistant Job
Assist students with registration, information about all disciplines that the department of World Languages offers.
Required Qualifications For Lab Assistant Job
Speak a foreign language
Some interactive experience working with students
Demonstrated basic knowledge of CSN policies
Preferred Qualification For Lab Assistant Job
AA degree
Experience with student services
Computer experience
Salary Range For Lab Assistant Job
$10.50 - $16 per hour
Based on experience and education
Exempt
No
Full-Time Equivalent
48.8%
Required Attachment(s)
Please attach the following to your application:
Resume


Academic Transcripts

Please Note: This job is limited up to 1000 hours per calendar year

Please Note: This job announcement is not an offer of employment. It will be open for a period of one year and has been established to collect a robust candidate pool for part-time positions that may become available within the designated discipline at CSN. If a part-time position becomes available within the discipline, the department will review the application material of the candidates who have applied and will invite select candidates to interview based on their qualifications. Should a candidate be selected for a part-time instructor position, no minimum course load is guaranteed and teaching assignments, if any, are contingent upon various factors, including but not limited to, minimum student enrollment and/or department need. No reimbursement for travel expenses will be provided to local or out of area/out of state candidates and there is no guarantee of continued or future part-time and/or full-time employment.


NSHE - INTERNAL APPLICANTS PLEASE NOTE
CSN employees or employees within the Nevada System of Higher Education (NSHE) MUST use the "Find Jobs" process within Workday to find and apply for jobs at CSN and other NSHE Institutions. Once you log into Workday, type "Find Jobs" in the search box which will navigate to the internal job posting site. Locate this specific job posting by typing the requisition number in the search box. If you complete an application outside of the internal application process and apply as an external candidate, your application will no longer be considered at the time of minimum qualification review. In order to prevent the disqualification of your application, you will need to reapply as an internal candidate before 11:59pm the day prior to the position close date.
Posting Close Date 06/30/2023


Note to Applicant

Applicants should fully describe their qualifications and experience with specific reference to each of the minimum and preferred qualifications. The search committee will use this information during the initial review of application materials.

All document(s) must be received by 11:59 p.m. the day prior to the closing date posted on the job announcement.

This position may require that a criminal background check be conducted on the candidate(s) selected for hire.

As part of the hiring process, applicants for positions in the Nevada System of Higher Education may be required to demonstrate the ability to perform job-related tasks.

Schedules are subject to change based on organizational needs.

CSN is responsive to serving the educational needs of a diverse and ever-changing community. CSN employs only U.S. citizens and aliens authorized to work in the U.S. CSN does not sponsor aliens applying for faculty, professional staff, or management positions (H-1B Visas) in the absence of exceptional circumstances as defined by the USCIS.



About Us

The College of Southern Nevada (CSN) creates opportunities and changes lives through access to quality teaching, services, and experiences that enrich our diverse community. CSN has three main campuses in Las Vegas, North Las Vegas and Henderson and multiple sites and centers.

The Nevada System of Higher Education (NSHE) is committed to providing a place of work and learning free of discrimination on the basis of a persons age, disability, whether actual or perceived by others (including service-connected disabilities), gender (including pregnancy related conditions), military status or military obligations, sexual orientation, gender identity or expression, genetic information, national origin, race, or religion.
Keyword : lab assistant jobs, lab assistant job description