Biology Assistant Professor Job for teaching Developmental Biology, Cell Biology, or Plant Biology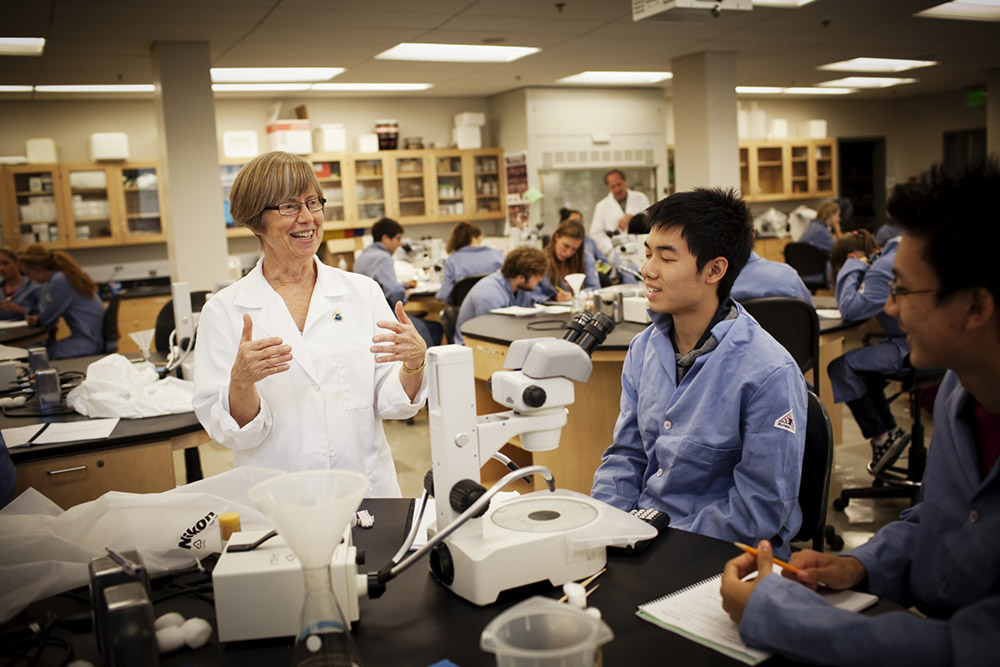 Biology Assistant Professor Job
POSITION OVERVIEW
Position title: Assistant Professor
Salary range:
Salary is commensurate with qualifications and based on University of California pay scales
APPLICATION WINDOW
Open date: September 27, 2022
Most recent review date: Monday, Oct 31, 2022 at 11:59pm (Pacific Time)
Applications received after this date will be reviewed by the search committee if the position has not yet been filled.
Final date: Friday, Jun 30, 2023 at 11:59pm (Pacific Time)
Applications will continue to be accepted until this date, but those received after the review date will only be considered if the position has not yet been filled.
JOB LOCATION
La Jolla, CA
POSITION DESCRIPTION
The School of Biological Sciences, Department of Cell and Developmental Biology, hereby announces a search for a tenure-track faculty position at the Assistant Professor level. Candidates working on cutting-edge developmental and/or cell biological problems in any animal, plant, or cellular system are welcome to apply, with special consideration for research areas in the realm of developmental biology. Those focused on advancing mechanistic (e.g. molecular, genetic, biophysical) biological discoveries through multi-scale research at organellar to organismal levels are strongly encouraged.
Required faculty responsibilities include developing an excellent research program supported by extramural funding, teaching undergraduate and graduate students, and participating in service activities. Successful candidates must also demonstrate a commitment to equity, diversity and inclusion in higher education. Applicants must have a well-articulated plan for contributing to programs that increase access and success of underrepresented students and/or local communities in the sciences. Successful applicants will have already participated in such programs and will demonstrate evidence of a commitment to serving as a role model in mentoring others and to helping shape and expand diversity initiatives at the University (Website) and in the School (Website).
The School of Biological Sciences at UCSD is a vibrant center of scientific discovery, innovation, and collaboration. Our large research base spans many areas of biology and has one of the most celebrated graduate programs in the country. We are committed to academic excellence and diversity within the faculty, staff, and student body. This is where discovery comes to life.
Further details about the required application material can be found at: Website
QUALIFICATIONS
Basic qualifications
(Required at Time of Application)
Ph.D. or equivalent degree
Commitment to teaching at the undergraduate and graduate levels
Excellence and creativity in research and scholarship
Commitment to or have created programs that improve equity, diversity, and inclusion in higher education
APPLICATION REQUIREMENTS
Document requirements
Curriculum Vitae - Your most recently updated C.V.

Statement of Research - A statement summarizing training, experience and research achievements

Statement of Teaching - A statement describing prior teaching experience and teaching philosophy
COVID Impact Statement - We understand that the COVID-19 pandemic may have had a substantial impact on academic productivity. In our academic hiring processes, we will be keeping this in mind as we consider achievement relative to opportunity. We encourage you to reflect on constraints on opportunity in your field that were caused by the events of the pandemic and where applicable, to discuss your achievements in this light.
(Optional)
3-5 letters of reference required
Apply link :
Click Here
CAMPUS INFORMATION
The University of California, San Diego is an Equal Opportunity/Affirmative Action Employer advancing inclusive excellence. All qualified applicants will receive consideration for employment without regard to race, color, religion, sex, sexual orientation, gender identity, national origin, disability, age, covered veteran status, or other protected categories covered by the UC nondiscrimination policy.
As a condition of employment, you will be required to comply with the University of California SARS-CoV-2 (COVID-19) Vaccination Program Policy. All Covered Individuals under the policy must provide proof of Full Vaccination or, if applicable, submit a request for Exception (based on Medical Exemption, Disability, and/or Religious Objection) or Deferral (based on pregnancy) no later than the applicable deadline. For new University of California employees, the applicable deadline is eight weeks after their first date of employment.
The University of California prohibits smoking and tobacco use at all University controlled properties.
The UC San Diego Annual Security & Fire Safety Report is available online at: PdF. This report provides crime and fire statistics, as well as institutional policy statement & procedures. Contact the UC San Diego Police Department at (858) 534-4361 if you want to obtain paper copies of this report.
]